About Us
On a Mission to Serve
Lions serve. It's that simple, and it has been since we Lion Club first began in 1917. Our clubs are places where individuals join together to give their valuable time and effort to improving their communities, and the world, yet our story is still in the making. And we wouldn't have it any other way. It's being written by helping hands, by shovels hitting the dirt, and by lives and communities being improved.
Costa Mesa Newport Harbor Lions Club
Our local Lions Club chapter started in 1927. We meet twice a month on the First and the Third Tuesday of the month at 6:30 PM at the Chicken Coop Restaurant, upstairs in the banquet room for a no-host dinner meeting. We would love to have come to a meeting and "check us out" to see if you would be interested in joining. Feel free to call us with any questions. Al Hahn, President 714-366-1828
About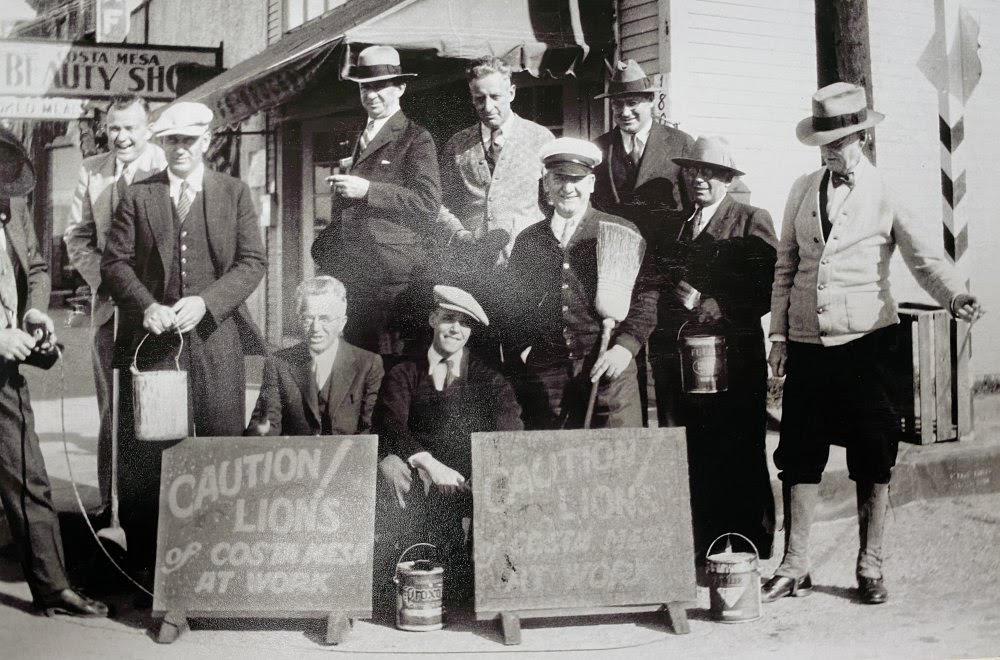 The Lions Club
Our History
The Costa Mesa Newport Harbor Lions Club was given its charter on May 17, 1927, nine years after the international group began. 21 community leaders were its first members. From the beginning, the group worked to better the community, often working with other groups – the Chamber of Commerce, the American Legion, and the Costa Mesa Women's Club to accomplish their goals. The Lions used various methods of fundraising before finally settling on the Fish Fry in 1946. Each year they have continued to use the proceeds of these events to support youth activities, sight and hearing conservation and other community needs.
As a fundraiser in 1937, the group staged a play, "The Gay 90s" with members and some wives and other friends playing the parts. 900 people attended the performance. A newspaper account deemed it "one of Costa Mesa's most successful shows."
History of Lions Club International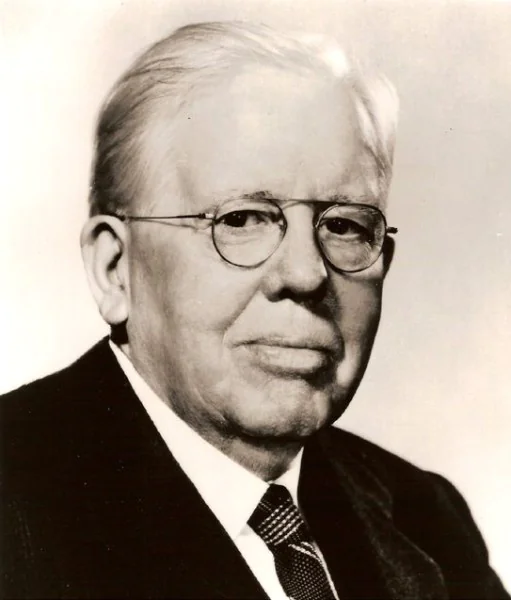 1917: The Beginning
Lions Clubs International began as a dream of Chicago insurance executive Melvin Jones. He believed that local business clubs should expand their horizons from purely professional concerns to the betterment of their communities and the world at large. In response to social problems created by World War I and rapid industrialization, Melvin Jones invited business clubs from around the USA to a meeting where the Association of Lions Clubs in formed.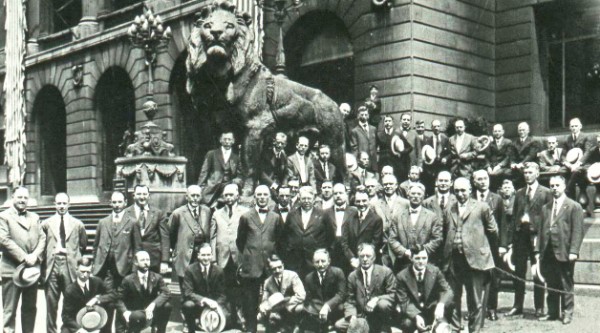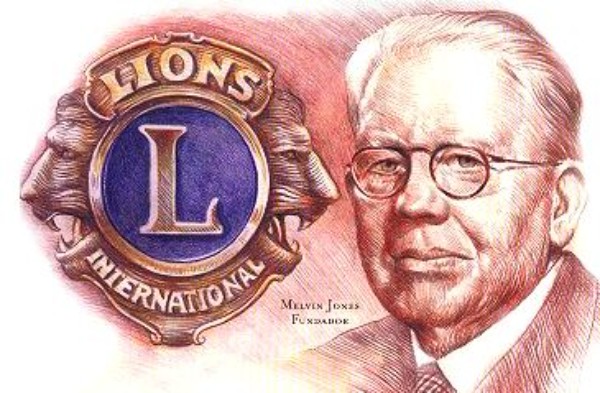 "You can't get very far until you start doing something for someone else" – Melvin Jones
1920: Going International
The Association became international with the formation of the first club in Canada. Clubs were later organized in Mexico, China, and Cuba. By 1927, membership stood at 60,000 in 1,183 clubs.
1925: Eradication Blindness
Helen Keller addressed the Lions Clubs International Convention in Cedar Pint, Ohio and challenged Lions to become her "knights of the blind in the crusade against blindness." Since then we have worked timelessly to aid the blind and visually impaired.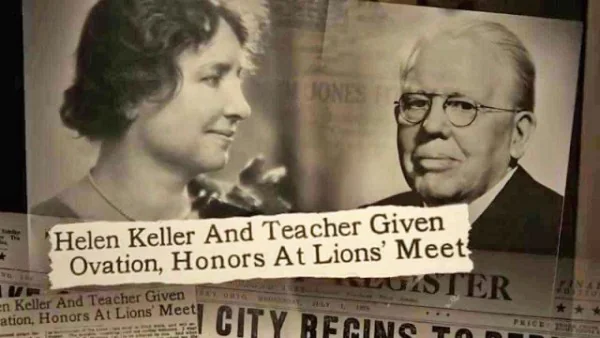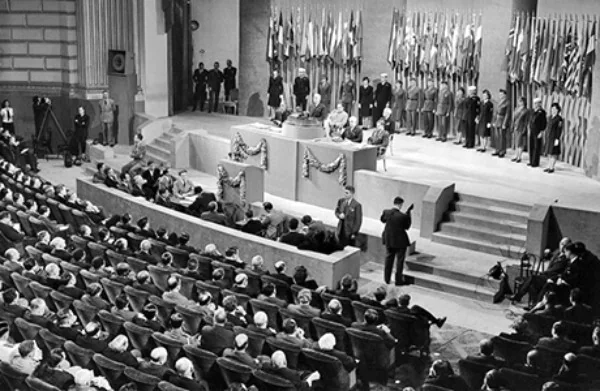 1945: United Nations
The idea of an international organization is exemplified by our enduring relationship with the United Nations. We were one of the first nongovernmental organizations invited to assist in the drafting of the United Nations Charter and have supported the work of the UN ever since.
1957: Organizing Youth Programs
In the late 1950s, we created the Leo Program to provide the youth of the world with an opportunity for personal development through volunteering. There are 168,000 Leos and 6,700 Leo Clubs in more than 140 countries worldwide.
1968: Establishing Our Foundation
Lions Clubs International Foundation (LCIF) assists Lions with global and large-scale humanitarian projects. Through our Foundation, Lions have received more than $949 million in grants to help meet the needs of their local and global communities.
1987: Women as Members
Lions Club International becomes the first service club to admit women as members.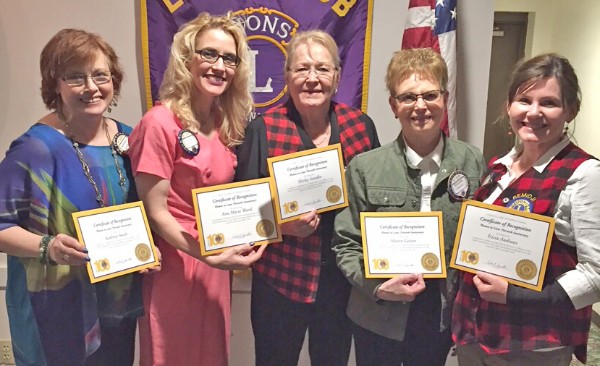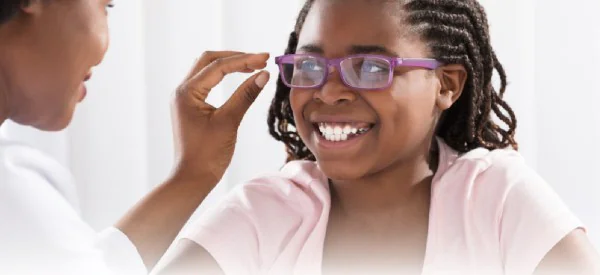 1990: Launching SightFirst
Through LCIF, Lions are restoring sight and preventing blindness on a global-scale with the SightFirst program. Launched in 1990, Lions have raised more than $415 million for this initiative. SightFirst targets the major causes of blindness: low vision, trachoma, river blindness, childhood blindness, diabetic retinopathy, and glaucoma.
2014: Centennial Service Challenge
Lions Clubs International began our Centennial Celebration by pledging to benefit 100+ million people through projects impacting youth, vision, hunger, and the environment. Lions honor our long tradition of service and look to the future by coming together to strengthen our local communities and the global community.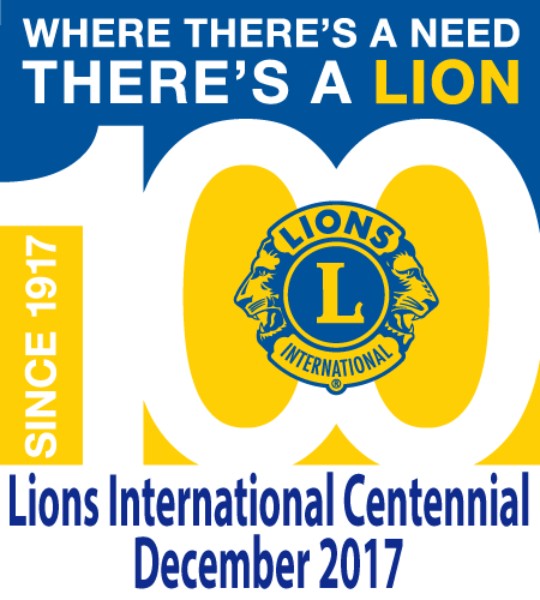 Local Charities We Support
Save Our Youth (SOY)
Boys & Girls Club of Costa Mesa
Costa Mesa Women's Club
Someone Cares Soup Kitchen
Knots of Love
Project Cuddle
Orangewood Children's Home
CHOC Hospital
Costa Mesa High School Athletics
Friends of the Costa Mesa Library
Les Miller Scholarship
Project Independence
Newport Culinary Arts
4L4 Sight and Hearing Foundation
Costa Mesa Fire Santa Program
Explorer Scouts
Estancia/Mesa Golf Tournament
Rose Float Gold Tournament
Police Explorer
Blind Children's Learning Center
Youth Employment Services
PADRE
Costa Mesa Historical Society
Estancia High School Athletics
Take Back the Neighborhood